Though they share some similarities, there are several key differences between western and southwestern home décor. Before diving into it, let's better define western décor and southwestern décor.
What is Western Décor?
Western décor is a style derived from the wild, untamed, and rugged elements of the American West. It often incorporates natural materials like wood, stone, and leather and features earthy colors like brown, tan, and green.
This type of décor often includes rustic furniture and accessories like saddle stands and cowhide rugs.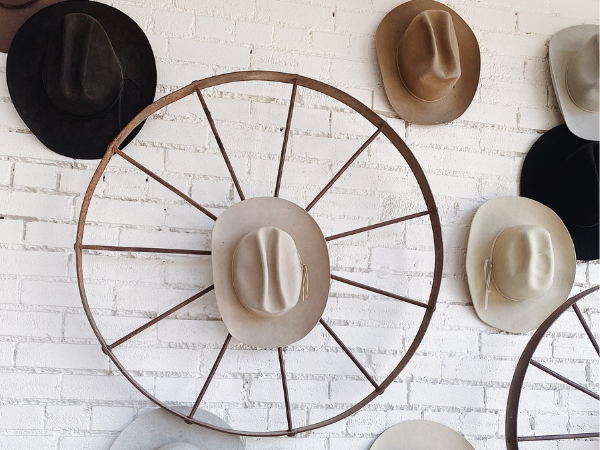 What is Southwestern Décor?
Southwestern décor, on the other hand, takes many cues from the Native American cultures of the southwestern United States. It often incorporates bright colors and patterns, as well as geometric shapes. Southwestern décor features handcrafted furniture and accessories like adobe clay pots and native-themed towels.
Now that we have a better understanding of the two types of décors let's look at some of the key differences between them.
Western Décor vs. Southwestern Décor
One of the most apparent differences between western home décor and southwestern home décor is the color palette. As mentioned above, western décor typically features natural tones like brown or green, while southwestern décor incorporates brighter colors like turquoise, bold reds, and bright yellows.
The materials used are also different. Western décor often uses earthy materials like rocks or timber, while southwestern décor typically features custom or homemade items like feathers or clay.
Another key difference is the overall feel of the two styles. Western décor is often described as being rugged, while southwestern décor is more upbeat and vibrant.
These types of styles also have some dependence on the climate. For example, southwestern décor may be better if you live in warm weather, and if you live in a colder environment, western décor may be more fitting.
In some cases, these two types have overlapping themes, such as steer skulls and leather and wagon wheel chandeliers. Can't decide between the two, don't worry – you can always mix and match to create your own unique design approach!
Trying to decide if western décor or southwestern décor is better suited for your home? Ask yourself a few simple questions. Do you prefer earthy tones or bright colors? Rustic furniture or handcrafted accessories? It's up to you to decide what type of décor you like. But now that you know the critical differences between western and southwestern décor, you can choose which is best.
Summary
In short, the key differences between western and southwestern décor are simply based on the color palette, materials used, and overall feel. Choose what speaks to you and your home!
Lone Star Western Décor has tons of different western décor, cowboy décor, and southwestern-style products. If you're looking for more ideas, check out the website!